School of Earth and Environment
Engineering Geology MSc
(Full time / Part time) 2017 start

Overview
Key facts
Duration/Mode:
12 months full time
24 months part time
UK/EU fees: £7,250 (total)
International fees: £19,750 (total)
Entry requirements:
A bachelor degree with a 2:1 (hons) in geology or a related subject and Mathematics or Physics to AS or A level (pass grade), or equivalent (See Applying, Fees & Funding for details)
Language requirements:
IELTS 6.5 overall, with no less than 6.0 in any component
Please note: From 23 May 2017 we are not making any further offers on this course (starting in September) due to a high demand. However, you can still submit an application for review. If you meet the usual entry requirements, we will hold your application until we can assess whether further places can be offered. This will likely be the end of July-early August 2017 when we can be more confident of numbers. Please contact our Admissions Team if you have any questions.
This course provides concentrated one-year training in engineering geology and related geotechnical subjects to prepare you for professional practice in engineering geology and geotechnical engineering.
It gives you a grounding in the application of geological principles to a wide range of fields appropriate to civil and mining engineering.
Studying engineering geology will provide you with excellent job opportunities as a result of high calibre academic training, as well as the development of strong skills in terms of both critical and independent thought and team work.
Most of our graduates join environmental consulting companies and consulting engineers, while others go on to PhD studies.
Engineering Geologists
Engineering Geologists are found worldwide working on a wide range of problems, from foundation and mine design to the assessment of seismic and landslide risk.
Their understanding of how groundwater and pollutants travel through the ground may impact on the safe design and construction of excavations and waste disposal sites.
They use geological and geomorphological mapping to identify geological hazards and allow for safe development. Their understanding of the ground and how it responds to static and dynamic loads can influence safe and sustainable siting and design of engineering structures.
It is vital that we design and build in a manner which is safe, environmentally friendly, cost effective and sensitive to climate change.
Engineering geologists, with a unique understanding of the ground, and a broad appreciation of rates of geological processes over engineering time, are intimately involved in this process.
Alumni Profile
"My MSc in Engineering Geology has given me a good and relevant knowledge base for my role. ... I have drawn on specific aspects of the course frequently."
Lucy Griffith, Gardline Geosciences
Alumni Profile
"The course has greatly improved my employment prospects. It has a global approach to the subject, rather than being solely focused on UK aspects. "
Neal Gunn, Geotechnical engineering consultancy, Australia
Course highlights:
Your teaching will be delivered by the School of Earth and Environment with substantial input from the School of Civil Engineering.
The University frequently hosts the Yorkshire Geotechnical Group (Institution of Civil Engineers) and is involved with the Yorkshire Regional Group of the Geological Society.
Complete a 4 month individual dissertation project often involving organisations outside the University such as consulting engineers, civil engineering contractors and the British Geological Survey.
The School's £23m building gives you access to world-class research, teaching and laboratory facilities, many of which will be available to you throughout your studies.
Benefit from our strong connections with industry:

We have been training Engineering Geologists over 50 years and maintain links with alumni who can be found in many companies across the globe.
Industry colleagues contribute to the taught programme and an Industry Advisory Board informs the content of this course.
Programme team
School of Earth and Environment:
Dr Jared West (Programme Leader)
Dr Mark Thomas (Admissions Tutor)
School of Civil Engineering:
Visiting and emeritus lecturers:
Mr Matthew Baldwin, visiting Lecturer in Site Investigation (Vinci Construction)
Dr Bob J. Fowell visiting Lecturer in Rock Mechanics
Dr Evan Passaris, visiting Professor in Geotechnical Engineering (Atkins)
Dr Chris Danilewicz, visiting Lecturer in Engineering Geology (CH2M-Hill).
Accreditation
When you choose a degree with accredited status, you can be assured that the teaching is of the highest standard. The quality and relevance of our teaching has been recognised by an independent body of academics and industrialists through our Geological Society of London Professional Accreditation.
If you have an appropriate degree, our Geological Society accreditation will reduce the amount of experience required for you to reach Chartered Geologist (CGeol) status, an important career step in Geoscience.
Our designation as a "Technical MSc" through Engineering Council means that if you have already acquired an Accredited CEng (Partial) BEng(Hons) or an Accredited IEng (Full) BEng/BSc (Hons) undergraduate first degree, the degree is accredited as meeting the requirements for Further Learning for a Chartered Engineer (CEng). In addition the degree is also an accredited European Engineering degree.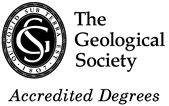 Course terms and conditions
Course content
You will take 2 terms of lectures (class and computer-based practical work) and laboratory classes, followed by approximately 4 months of individual work, leading to the submission of a dissertation. You will also take part in supervised fieldtrips and ground investigation and construction site visits.
You can also study this course part-time. Please contact the Admissions Team if you are already working within the industry, we can discuss possible routes to allow continued employment.
Course structure
These are typical modules/components studied and may change from time to time. Read more in our Terms and conditions.
Compulsory modules
Geological Investigation and Characterisation

30 credits

Soils Engineering

30 credits

Rock Engineering

30 credits

Engineering Geology: Dissertation Project

60 credits

Hydrogeology and Contaminant Processes

15 credits

Hazards, Resilience and Sustainable Engineering

15 credits
Learning and teaching
You will be taught via lectures, individual and group class-based practicals, laboratory practicals, field courses and independent project work.
Facilities
Access your own dedicated computing suite for use by Masters students only.
Collect and interpret data related to the geotechnical and mining sectors around the world in our Geotechnical and Engineering geology laboratories.
Carry out soil and rock description and testing including uniaxial, triaxial testing, direct shear tests, slake durability and permeability tests all to ISRM, CIRIA, EuroCode and other recognised standards.
For independent project work, access state-of-the-art methods for establishing the composition of rocks and soils through thin section analysis, X-ray diffraction, Scanning Electon Microscopy and other advanced techniques.
Use a suite of industry-standard software packages including RocScience, ArcGIS and gINT.
Assessment
You will be assessed on your written and oral assignments, field-based assessments and exams, as well as seminars and a dissertation project.
---
Alumni Profile
"My MSc in Engineering Geology provided me with a lot of information which helped me in my everyday tasks and allowed me to enroll in my job without facing any technical difficulties."
Ali Zidane, Geotechnical Engineer, Beirut-Lebanon
Entry requirements
A bachelor degree with a 2:1 (hons) or above in an earth science, engineering, civil engineering, mining or a related discipline.
If you have a lower qualification, you may also be considered based on relevant industrial experience and/or additional supporting evidence.
We require Mathematics or Physics to AS or A level (pass grade) or international equivalent, but this requirement can be waived on an ad-hoc basis given appropriate mathematical content of your first degree or industrial experience.
International qualifications
We accept a range of international equivalent qualifications. For information contact the School of Earth and Environment admissions team.
English language requirements
IELTS 6.5 overall, with no less than 6.0 in any component. For other English qualifications, read English language equivalent qualifications.
Improve your English
If English is not your first language, you may be able to take a pre-sessional course before you begin your studies. This can help if you:
don't meet the English language requirements for your course or
want to improve your understanding of academic language and practices in your area of study.
Our pre-sessional courses are designed with a progression route to the degree programme and are tailored to the subject area. For information and entry requirements, read Language for Science (6 weeks) and Language for Science: General Science (10 weeks).
How to apply
Read School of Earth and Environment advice on how to apply.
Please note: From 23 May 2017 we are not making any further offers on this course (starting in September) due to a high demand. However, you can still submit an application for review. If you meet the usual entry requirements, we will hold your application until we can assess whether further places can be offered. This will likely be the end of July-early August 2017 when we can be more confident of numbers. Please contact our Admissions Team if you have any questions.
This link takes you to information on applying for taught programmes and to the University's online application system.

If you're unsure about the application process, contact the admissions team for help.
Visas and Immigration
Read about visas, immigration and other information in International students. We recommend that international students apply as early as possible to ensure that they have time to apply for their visa.
Admissions policy
Link to admissions policy document
Fees
UK/EU fees: £7,250 (total)
International fees: £19,750 (total)
For fees information for international taught postgraduate students, read Masters fees.
Part-time fees are normally calculated based on the number of credits you study in a year compared to the equivalent full-time course. For example, if you study half the course credits in a year, you will pay half the full-time course fees for that year.
Additional cost information
There may be additional costs related to your course or programme of study, or related to being a student at the University of Leeds. Read more about additional costs
Scholarships and financial support
If you have the talent and drive, we want you to be able to study with us, whatever your financial circumstances. There may be help for students in the form of loans and non-repayable grants from the University and from the government. Find out more at Masters funding overview.
Industry scholarships
We appreciate that funding to undertake a postgraduate degree is a significant issue for individual students.
Based on the course's long history of turning out well qualified graduates, we have strong company links which typically offer a number of studentships available for UK/EU students (full and partial awards). To be considered for any potential studentships offered under these company links for 2017 entry applications must be received by 24th March 2017.
Find out more about our Industry scholarships.
School Scholarships
Find out more about our School scholarships.
Other funding sources:
Panasonic Trust
Funding for professional development and the retraining of engineers in the UK is available from the Panasonic Trust.
Don Keeble Trust via Southern Testing
Bursaries for UK candidates may be available from the Don Keeble Trust run via Southern Testing. Selection criteria applies. Enquiries can be made in the first instance to the School of Earth and Environment.
***If you are thinking of funding the course yourself you should consider that graduates have a high success rate in gaining (in-sector) employment.***
Career opportunities
After completion of the course, employment prospects are excellent, many of our graduates have several job offers.
Examples of organisations our graduates work for are:
AECOMM, Consulting Engineers
Arups, Consulting Engineers
Atkins, Consulting Engineers
British Geological Survey
British Waterways
Burro Happold
Byland Engineering
CH2M-Hill (formerly Halcrow), Consulting Engineers
Donaldsons Associates
Golder Associates, Consulting Engineers
Hyder
Jacobs, Consulting Engineers
Mott MacDonald, Consulting Engineers
Network Rail
Robinson Design Group
RSK, Engineering and Environmental Consultancy
Wardell Armstrong, Consulting Engineers.

Careers support
We offer extra support and activities to help you stand out in your chosen field and achieve your career goals.
In particular, employers frequency advertise opportunities via the programme team.
There is also an opportunity to network with industry sponsors at a dedicated Industry Recruitment Day, the School of Earth and Environment Careers Fair, as well as opportunities to undertake dissertation project work with potential employers.
The School of Earth and Environment has a strong commitment to enhancing student employability and has its own dedicated Employability Officer. Read more about our careers and employability.
We encourage you to prepare for your career from day one. That's one of the reasons Leeds graduates are so sought after by employers.
The Careers Centre and staff in your faculty provide a range of help and advice to help you plan your career and make well-informed decisions along the way, even after you graduate. Find out more at the Careers website.
---
Alumni Profile
"The course provided me with an excellent theoretical and practical background, which I am now building on with experience in my employment."
Richard Clark, Cementation Foundations Skanska
Industry links
You will benefit from our excellent links with the civil engineering industry.
The course includes seminars given by colleagues from professional practice, and site visits that allow you to see current practice in the field.
We also have an active Industry Advisory Board which meets once per year to consider feedback from students and external examiners, as well as the need to ensure course content is updated to reflect current advances in the subject.
The Industry Advisory Board consists of representatives of the following companies:
Aktins
CH2M-Hill
Mott MacDonald
Wardell Armstrong.
A number of industrial sponsors have donated prizes which can be awarded annually to high achieving students:
Soils Engineering Prize for Excellence in Geotechnical Studies at Postgraduate Level, for outstanding all-round performance
Atkins Prize for excellence in project work
Wardell Armstrong Prize for Engineering Geological Fieldwork.
The Masters Programme has a strong and historical alumni association in Leeds Engineering Geological Society.