School of Earth and Environment
Geophysical Sciences BSc
(Full time) 2019 start

Overview
Key facts
UCAS code: F640
Start date: September 2019

Duration/Mode: 3 years full time
Typical A level offer: AAB
(specific subjects required)
UK/EU fees: To be confirmed
International fees: To be confirmed
Study abroad option: Yes
Work placement option: Yes
Our Geophysical Sciences BSc draws on the expertise and active research of one of the UK's largest teams of academic geophysicists.
During your degree you'll study modules covering all aspects of geophysics, such as exploration for hydrocarbons and mineral deposits, monitoring natural hazards, investigating the interior of the Earth, and measuring the movement and deformation of the Earth's tectonic plates.
Besides its broad range of geophysics content, this degree stresses analytic and numeracy skills that are highly valued by geophysics companies, research institutions, and financial and government departments.
There's a strong emphasis on applying your knowledge in the real world through practical hands-on learning and field trips, in national and international destinations.
Extending this degree
You can convert your 3-year degree into a 4-year degree by spending an additional year on an industrial placement or overseas, before returning to Leeds to complete your final year of study. Read "Study abroad and work placements".
We also offer an Integrated Masters (combining bachelor and Masters level study), where you spend a year studying abroad at a partner university and return to Leeds to study Masters-level modules in your final year. Read Geophysical Sciences (International) MGeol, BSc.
A top 10 university for Earth and Marine Sciences
Leeds is one of the Top 10 Universities in the country for Earth and Marine Sciences (The Guardian League Table 2016).
If you study in our School of Earth and Environment you'll join one of the largest and most vibrant schools in the country.
Excellent relationships with industry
We attract industry sponsorship and maintain excellent relationships with major companies in the sector, such as BP and GETECH. Their developing commercial requirements inform and influence the development of our course content.
Enhancing your experience
We want to help you make the most of your time at Leeds. The School has an officer dedicated to Student experience.
Accreditation
This course has been accredited by The Geological Society of London, the recognised professional body for geoscientists.
An accredited degree is the first step to becoming a Chartered Geologist, an increasingly important professional qualification.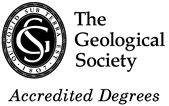 Accredited by the Geological Society
---
Alumni profile
I applied for Geophysical Sciences because I'd enjoyed both Physical Geography and Physics at high school.
Fabian Shaanika, BSc Geophysical Sciences
Read more
Rankings
14th in the World for Environmental Sciences
Course terms and conditions
Course content
Your degree is designed around a combination of compulsory core modules and a choice of optional modules that allow you to tailor your study towards the topics that interest you most.
In your first year you'll study compulsory modules only, training you in the fundamental skills in geology, maths, physics, geophysics and computer programming that you will use throughout your degree. Students who don't have A-level Further or Pure Maths will also study a module "Intermediate Mathematics for Environmental and Geophysical Scientists". Students with this A-level study a discovery module (see "Broadening" below).

In your second year compulsory modules train you in the key geophysics techniques used in resource exploration and the study of tectonic plates. You will also study advanced mathematical and computer programming needed to understand and process geophysical data. Optional modules allow you to specialise in topics from exploration geophysics, natural hazards or physics.
Your final year includes a project that allows you to do research with a member of staff on a topic in their area of expertise. In compulsory modules you will study the global structure and dynamics of our planet, and attend seminars from visiting researchers from around the world. Optional modules allow you to pursue interests in, for example, volcanic systems, or the petroleum and energy sector.
Course structure
These are typical modules/components studied and may change from time to time. Read more in our Terms and conditions.
For more information on typical modules, read Geophysical Sciences BSc in the course catalogue
Broadening your academic horizons
At Leeds we want you to benefit from the depth and breadth of the University's expertise, to prepare you for success in an ever-changing and challenging world. This course gives you the opportunity to broaden your learning by studying discovery modules. Find out more on the Broadening webpages.
Learning and teaching
Most modules combine lectures with practicals, workshops or seminars, depending on the subject. These are enhanced with skills classes, fieldtrips and small group academic tutorials. You can expect to study in a variety of settings, from large lecture theatres to computer clusters, seminar rooms, tutorials, laboratories, visualisation suites and out in the field. Our state-of-the-art building is in the centre of the campus and provides an ideal working environment, and offers quiet study and coffee areas when you are not in class.
Read more about learning and teaching methods.
We offer research-led teaching across the breadth of our disciplines, from specialists in their field. As Leeds is a research-intensive Russell Group University, you'll be studying amongst staff who are at the cutting edge of research world-wide, and who will incorporate this expertise into their teaching.
Facilities
Our school boasts excellent facilities for both teaching and research;
read more
about our laboratories, microscopes and more.
Assessment
You'll be assessed through a variety of methods, specifically designed to help students learn, whatever their preferred learning style. We use both coursework and exams, but with a general progression from an emphasis on exams in year 1 towards an emphasis on coursework your final year.
Read more in learning and teaching methods.
Entry requirements, fees and applying
Entry requirements
A-level: AAB , including mathematics and physics.
Offers exclude general studies.
GCSE:
English and Mathematics at grade C (4) or above, or an equivalent appropriate English language and Mathematics qualification.
Alternative qualifications
Access to HE Diploma: Pass 60 credits overall with 45 credits at Level 3, 30 credits with Distinction and the remaining 15 credits with Merit or above.
BTEC: DDD in Extended Diploma/3 Subsidiary Diplomas in Mathematics and Physics. We will accept a combination of BTECs and A-Levels. Please contact the School's Undergraduate Admissions Team for more information.
Cambridge Pre-U: D3, M1, M1 including Mathematics and Physics.
International Baccalaureate: 35 points overall, with 17 points at higher level to include 5 points in Mathematics and Physics.
Irish Highers (Leaving Certificate): AAAABB/H2H2H2H2H3H3 including Mathematics and Physics.
Scottish Highers / Advanced Highers: AABBB overall with AB in 2 Advanced Highers (AH). For non-AH applicants AAAABB. To include Mathematics and Physics.
Read more about UK and Republic of Ireland accepted qualifications or contact the School's Undergraduate Admissions Team.
Alternative entry
We're committed to identifying the best possible applicants, regardless of personal circumstances or background.
Access to Leeds is an alternative admissions scheme which accepts applications from individuals who might be from low income households, in the first generation of their immediate family to apply to higher education, or have had their studies disrupted.
Find out more about Access to Leeds and alternative admissions.
Access to Leeds Entry Requirements for this course: BBB
If you do not have the formal qualifications for immediate entry to one of our degrees, you may be able to progress through a foundation year.

We offer:
• a specialised BSc Earth and Environmental Sciences with Foundation Year
• a BSc Studies in Science for students without a science background at A-level
• an Interdisciplinary Science Foundation Year for applicants who meet specific widening participation criteria.
International
We accept a range of international equivalent qualifications. For information contact the School of Earth and Environment Undergraduate Admissions Team.
Foundation year

If you have the ability to study for a degree but don't have the qualifications to enter directly to level one, you might consider studying a foundation year. We have formal links with the following foundation year programmes:

- University of Leeds International Foundation Year (IFY)
- Northern Consortium of UK Universities (NCUK)
- Study Group Leeds International Study Centre (LISC)

If you are applying from an alternative foundation year provider, please contact our admissions team to find out if your qualification is suitable for entry to our courses.

English language requirements
IELTS 6.0 overall, with no less than 5.5 in any component. For other English qualifications, read
English language equivalent qualifications
.

Improve your English
International students who do not meet the English language requirements for this programme may be able to study our undergraduate pre-sessional English course, to help improve your English language level.

How to apply
Apply to this course through UCAS. The institution code for the University of Leeds is L23. Check the deadline for applications on the UCAS website.
International students apply through UCAS in the same way as UK/EU students. Our network of international representatives can help you with your application. If you're unsure about the application process, contact the admissions team for help.
Read about visas, immigration and other information in International students. We recommend that international students apply as early as possible to ensure that they have time to apply for their visa.
Admissions policy
Faculty of Environment Undergraduate Admissions Policy 2019
Fees
UK/EU: To be confirmed
International: To be confirmed
For UK and non-UK EU full-time students starting in 2018, the fee for 2018/19 will be £9,250.
The fee for undergraduate students starting in 2019 will be confirmed in September 2018.
The fee may increase in future years of your course in line with inflation, and as permitted by law. For example, the increase of 2.8% in 2017/18 was based on the government's forecast for the RPI-X measure of inflation.
The UK government has confirmed that non-UK EU students starting in the 2019/20 academic year will have home fee status and be eligible for UK government student loans. The UK government has not confirmed the situation for future years, so keep checking our website for updates.
If you take a study abroad or work placement year, you'll pay a reduced tuition fee during this period. For more information, see Study abroad and work placement tuition fees and loans.
Read more about paying fees and charges.
Additional cost information
While the School heavily subsidises or covers the cost of all compulsory taught fieldcourses, you may have to supplement these trips depending on the destination you choose. There will however always be a free option for you to select. You may incur some costs for some optional fieldtrip modules. Full details are available on request.

Scholarships and financial support
The School of Earth and Environment offer a range of scholarships for Home, EU and International students.
Scholarships for 2019 entry are to be confirmed.
If you have the talent and drive, we want you to be able to study with us, whatever your financial circumstances. There is help for students in the form of loans and non-repayable grants from the University and from the government. Find out more in our Undergraduate funding overview.
Career opportunities
Geophysics graduates are in demand among companies that value teamwork skills, independence, numeracy and scientific literacy.
Your main strengths as a Leeds graduates will be the breadth and depth of your core knowledge and skills in the Earth Sciences. You will have the ability to combine quantitative and analytical skills with a good overview and understanding of geophysical and geological problems.
Your employment prospects can be further enhanced by an MSc degree, and we offer a number of related, vocational MSc degrees in Leeds, with industry sponsored scholarships and other funds available, including funding only available to Leeds graduates.
Our graduates enjoy rewarding career opportunities within the UK and around the world in the petroleum and mining industries, civil engineering or environmental consultancy. Our strong research tradition means that our graduates are also found working as researchers in government organisations and universities around the world.
Read more about our Alumni Success Stories.
Careers support
We encourage you to prepare for your career from day one. That's one of the reasons Leeds graduates are so sought after by employers.
Leeds for Life is our unique approach to helping you make the most of University by supporting your academic and personal development. Find out more at the Leeds for Life website.
The Careers Centre and staff in your faculty provide a range of help and advice to help you plan your career and make well-informed decisions along the way, even after you graduate. Find out more at the Careers website.
The School of Earth and Environment is committed to enhancing employability and offers a range of initiatives to ensure our students receive the highest level of support throughout their studies. Read about careers and employability on the School website.
Placement opportunities
Study abroad
You can convert your 3-year degree into a 4-year study abroad degree by spending an additional year overseas, before returning to Leeds to complete your final year of study. You don't apply directly to this course, instead you can register your interest with us once you've enrolled on the 3-year degree.
To be eligible for Study Abroad you'll need to maintain a good average in your assessments in years 1 and 2 and, for some destinations, you may have to show you have the necessary language skills. Read more about eligibility on the Study Abroad website.
The Study Abroad Office and the School provide guidance to help you set up a study place at one of the University's partner institutions from around the world. Find out more at the Study Abroad website.
You may also be interested in our integrated Masters, which includes a year studying in Australia, New Zealand, Canada or the USA. Read Geophysical Sciences (International) MGeol, BSc.
Year in industry
You can convert your 3-year degree into a 4-year industrial degree by spending an additional year on an industrial placement, before returning to Leeds to complete your final year of study. This allows you to gain valuable hands-on experience, and earn a salary, before you complete the final year of your degree.
The School has strong connections with industry and will help you through the search, application and interview process. You may end up working in or near Leeds, near your home, or perhaps overseas. The School will provide guidance and assistance throughout the process and will support you during your placement, liaising with your employer to ensure that your work is of value to your academic development.
Students who choose the Year in Industry option frequently receive attractive offers of employment when they graduate. The employability benefits include opportunities to:
apply your academic learning in the workplace
gain valuable work experience, as part of your degree, that will enhance your CV and job opportunities
enhance your personal development and life skills
develop your transferable skills, providing important evidence for job application forms
return to your final year of studies with enthusiasm and a better appreciation of the opportunities available to you as a student at the University of Leeds.
Read more about Year in Industry on the School website.
Fieldwork
Fieldwork will be an essential element of your degree, and is one of the most enjoyable and sociable parts of the course for students and staff alike. As a geophysics student at Leeds you will learn to plan and carry out geophysical surveys using a wide range of equipment and techniques, as well as the principles of geological data collection and mapping. Our programme includes compulsory residential field trips in every year, with a mix of UK and international destinations.
Because we recognise the value of field experience the school heavily subsidises or covers the transport and accommodation costs for all compulsory taught fieldcourses and many optional field trips.
---
Alumni profile
Fieldwork gives you a real sense that you're doing something relevant, and is a genuine boost to the theory you've studied.
Read more
Adam Booth, BSc Geophysical Sciences